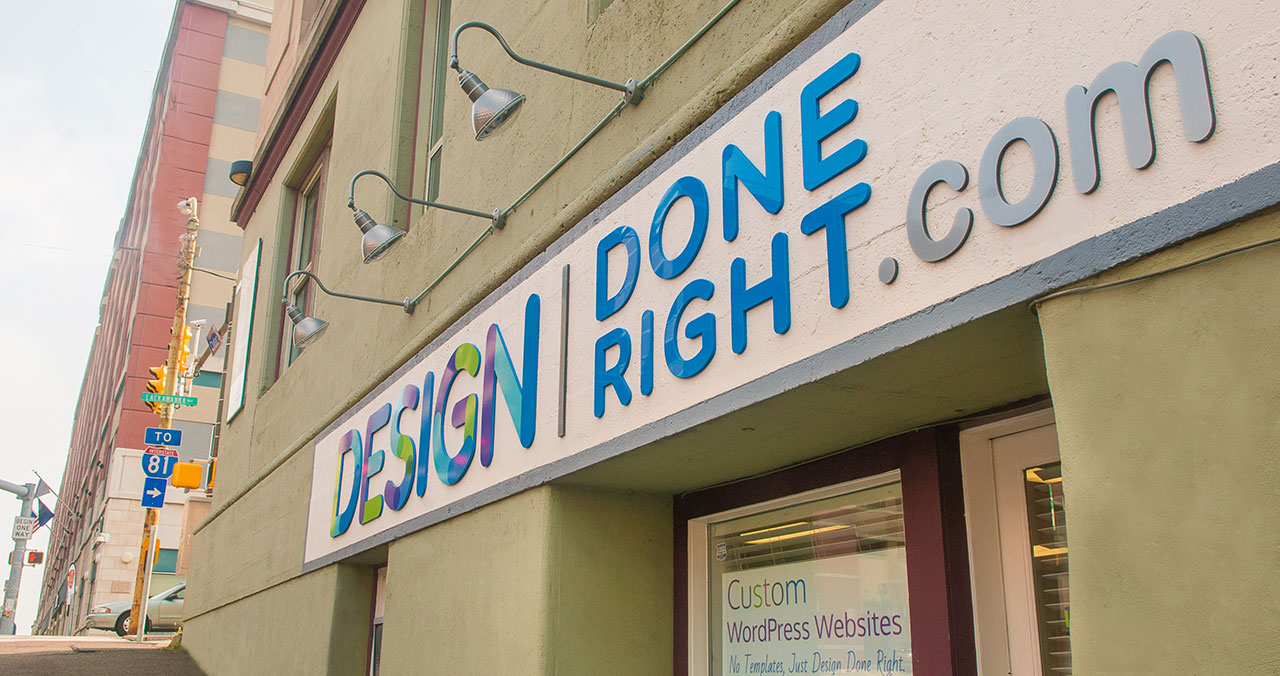 Located at downtown Scranton at 600 Lackawanna Avenue.
Design Done Right is located at 600 Lackawanna Avenue in downtown Scranton with easy access from I-81. We're situated in the Station Center right next to the Hilton, across from Historic Coney Island Hot Dogs and near the Radisson.
We love our office space, it has a great location for our clients, free parking and a large area for signage. Inside we have the latest design technology with the Adobe Creative Suite, and a display medium to show you websites large at our conference table. We also have samples of many of our design pieces and a portfolio of our design skills for your review.
Feel free to stop by and say hello – we welcome all business owners in NEPA who are looking for an affordable advertising agency for all your graphic design, software development and website marketing needs.