Michelle

Founder, Design Done Right
Hi, I'm Michelle Bersch, owner of Design Done Right, a full-service graphic design, photography and website design agency based in Scranton, Pennsylvania.

I LOVE design, and began my freelance business in high-school with clients who continue to follow Design Done Right to this day. I'm proud to lead a talented team that serves a wide variety of businesses in Northeastern Pennsylvania and surrounding areas, from local start-ups with conservative budgets to corporations seeking alternatives to large agency fees. We start from the ground up to ensure our clients have a solid brand. We customize logos, develop a suite of marketing materials and create professional websites.
Chad

Creative Photographer / Artist
Chad brings creative passion to photography combined with his twenty years of illustration experience. He consistently strives to push the boundaries and capabilities from the moment of capture to the final product.

He graduated from Keystone College in 2002 with an eye on Fine Art. His experience there was fantastic, and he gained the irreplaceable knowledge and experience. From drawing, photography, graphic design and painting throughout his life, he now carries a fine art approach to his photography.
Amanda

Web Developer / Graphic Designer
Amanda is the powerhouse of our development team. Creative and personable, Amanda is unique in that she has exceptional technical abilities and excellent communication skills. She has a gift for assessing clients' needs and delivering products that fulfill their vision, and she strives to keep the lines of communication open, and to be flexible, throughout the design process.

She creates and develops custom WordPress designs, custom WordPress plugins, mobile and responsive websites, e-commerce solutions, social media & SEO and graphic design for web and print. From professional and e-commerce websites to lead generation pages, she develops original and user-friendly websites, easy for our clients to manage and maintain.
Michael

Photographer
Michael has been capturing the natural beauty of the people and places of Northeastern Pennsylvania for 12 years. His versatility serves Design Done Right's clients well as he provides a wide range of services, including: high-quality website photos, images for print and online advertising campaigns, product shots suitable for online use and print catalogs, and professional headshots.

Michael's portfolio includes corporate events, portraits, commercial images and weddings. His technical skill combined with an outgoing personality yields results that have earned him an exemplary reputation in his field.
Lauren

Graphic Designer & Illustrator
Lauren is an illustrator and graphic designer based in Camp Hill, Pennsylvania. She holds a bachelor's degree in Graphic and Interactive Design from The Tyler School of Art at Temple University, in Philadelphia.

Lauren blends design elements from the past with cutting edge technology and current methodology to create works of art for our clients every day. A self-proclaimed "nerd" when it comes to Renaissance art and vintage design, she finds inspiration in textures, patterns and illustrations from past centuries for many of her projects.

Lauren offers an array of visual and media styles in her work, from illustrated logos, album covers and web graphics, to stunning invitation packages. No matter what the project is, Lauren ensures it makes a striking statement that leaves a lasting impression. To her, Design Done Right is a work of art.
Mike

Social Media & SEO Expert
Mike is a Social Media Marketer with experience marketing the NEPA area and beyond. He holds a bachelor's degree in Marketing from DeSales University. Mike began helping clients grow their Social Media Platforms during college which quickly grew into an in-demand career. He loves getting to know new businesses and understanding their stories that got them to where they are today. Mike will sit down and discuss your business goals prior to starting your navigation into the social media world for beginners or help well established businesses take the next step in online growth.

Mike's main focus is on applying innovative tactics to increase brand awareness, engage your target audience, and deliver results. Each business has a custom marketing strategy session, detailed monthly reports and personal attention on a monthly basis. He believes making smart, data-driven decisions allows us to be efficient and much more effective.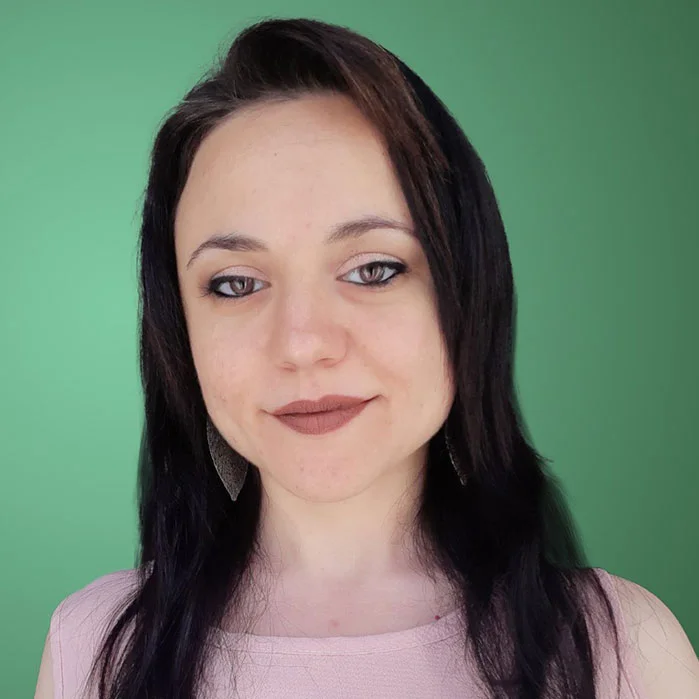 Alina

Copywriter
Alina is a professional copywriter, specializing in web copy, social media captions, blog articles, and email campaigns. Having helped professionals and businesses around the world, including some in Australia, UK, Saudi Arabia and USA, she has developed a knack for effective content strategy that brings significant results.

Alina graduated with high honors from the University of Montana with a Bachelor's degree in Business Administration and Marketing. Her work and personal life took her across the world, living in places like the US, UAE and Saudi Arabia, besides her native country of Romania. She held multiple public talks in the Middle Eastern region, on topics about education, personal development and business.
Alex

Copywriter
Alex is a writer based in Philadelphia, but was born and raised in Scranton, PA. She received her BA in English from the University of Scranton and her Master's in creative writing from the University of Strathclyde in Glasgow, UK. In the past, Alex has written for lifestyle blogs about local businesses, events, and issues in NEPA and Glasgow. She has also worked on literary magazines as a copyeditor and production manager.

With her creative writing background, Alex knows how to create impactful, engaging content while keeping information concise and poignant. Her copywriting is personalized to you, your business, and your mission that sets you apart from competition. Being a NEPA native, Alex cares deeply about local business and caters her writing to your standards.
Lindsay

Multimedia Producer
Lindsay has a passion for cinematography and directing. Her skillset provides our clients with amazing videos that showcase them both personally and professionally. From product shoots, political campaigns, social media based video to commercials, she provides the idea and skill to bring the vision to life. Lindsay and her husband Dave, work with each client to really get to know their video style and make the video process fun while highlighting their company with an online presence to reach their goals.

She works as a partner for YouTube, multiple films in San Francisco, CA and is in the NEPA area focused on film production. Lindsay has received awards in video production, created dozens of international, national, and regional commercials, and have worked on as well as produced both short and feature films. She attended New York Film Academy and helps manage social media videos for clients.
Matthew

Digital Content Director / Videography
Matthew is our digital content director & director of production with 10 years of experience. His creative visions can be seen in narrative films, corporate promos, non-profit organizations, music videos, and so much more. No matter the project or topic he strives to "change the world one story at a time" using the digital landscape.

Equipped with his degree in digital film and business fronm George A Romero's filmmaking program at Douglas College in Pittsburg PA., Matthew understands the needs of your organization and how to best reach your target market. His love of films also helps add a special cinematic magic to his work that ensures the viewers are engaged and entertained.